AN OVERVIEW OF QUALITY ASSURANCE
People who enjoy Australian beef, sheep meat or goat meat trust that it is safe, ethically-produced and of a high quality. It is this trust that allows Australian livestock producers to stand by what they sell. Maintaining trust in Australian red meat is not something that is left to chance. A system of food safety measures, quality assurance and traceability from paddock to plate guarantees the integrity of Australia's $22.9 billion red meat industry.
QUALITY ASSURANCE PROGRAMS
Australia's animal health status is arguably one of the highest in the world. We have taken a global leadership role by enacting legislation to govern the grazing and feeding rules of our animals, and have also implemented disease surveillance programs in line with international standards to verify our legislation. The Australian government and red meat industry continue to guard this with various programs designed to maintain our superior standing regarding animal health. Three industry owned elements of the red meat integrity system are:


National Livestock Identification System (NLIS)
Livestock Production Assurance program (LPA)
National Vendor Declaration (LPA NVD)
These systems are complemented by off-farm food safety initiatives, which together build a culture of shared responsibility among all Australian livestock owners: one that acknowledges and embraces their role and reputation as suppliers of safe, ethically-produced and high-quality food.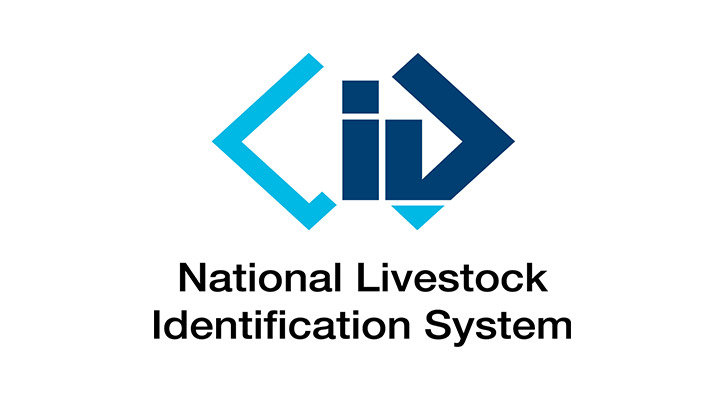 NLIS
The National Livestock Identification System (NLIS) is Australia's system for the identification and tracing of cattle for biosecurity, food safety, product integrity and market access. NLIS is based on a 'whole of life' electronic tag placed on individual cattle. It utilises radio frequency technology and enables individual transactions to be recorded and transmitted electronically by the producer or processor. This information is transferred to a central database, allowing the tracing of cattle from farm to the point of slaughter to occur swiftly and efficiently—an attribute that distinguishes the NLIS from other traceability systems around the world.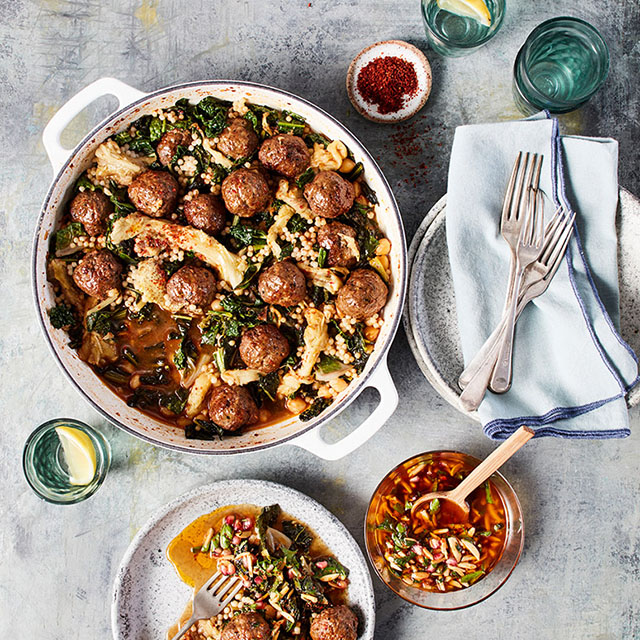 LPA
Additionally, the Livestock Product Assurance (LPA) program is designed to certify food safety and quality assurance standards. Producers are audited randomly to ensure adherence to the LPA food safety standards.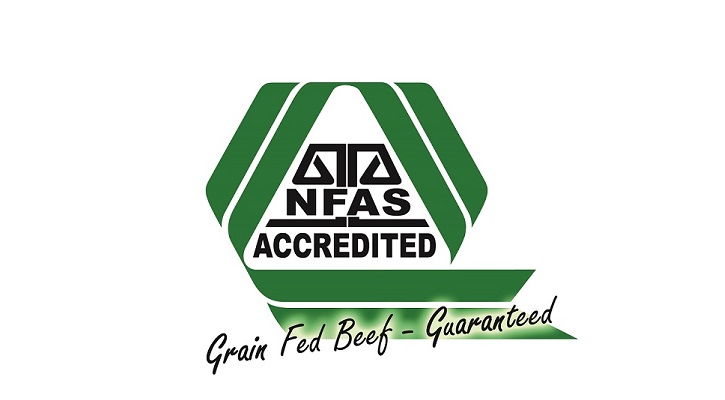 NFAS
The National Feedlot Accreditation Scheme (NFAS) is a mandatory QA integrity system for Australian feedlots producing grainfed beef for both the Australian domestic market and all export markets. Under the NFAS, the movement of cattle from the farm to the feedlot must be recorded in the NLIS database. In addition to this, health and production controls of grainfed cattle are applied through checks for feed and water safety, strict regulations on veterinary treatments and inspections for pesticides or traces of metals.
WHAT IS MEAT STANDARDS AUSTRALIA?
WHAT IS MEAT STANDARDS AUSTRALIA?
Getting a consistent, high-quality supply can be a challenge. MSA is an independent meat grading system designed to help you select quality beef and lamb. The MSA system was developed by 100,000 consumers who tasted and rated 700,000 beef and lamb samples. They helped us identify the key factors from the farm to plate that deliver tender, tasty cuts every time. The MSA program provides quality you can trust when buying and cooking Australian beef and lamb. Look for the symbol to identify cuts of beef and lamb that will always be tender, juicy and flavoursome.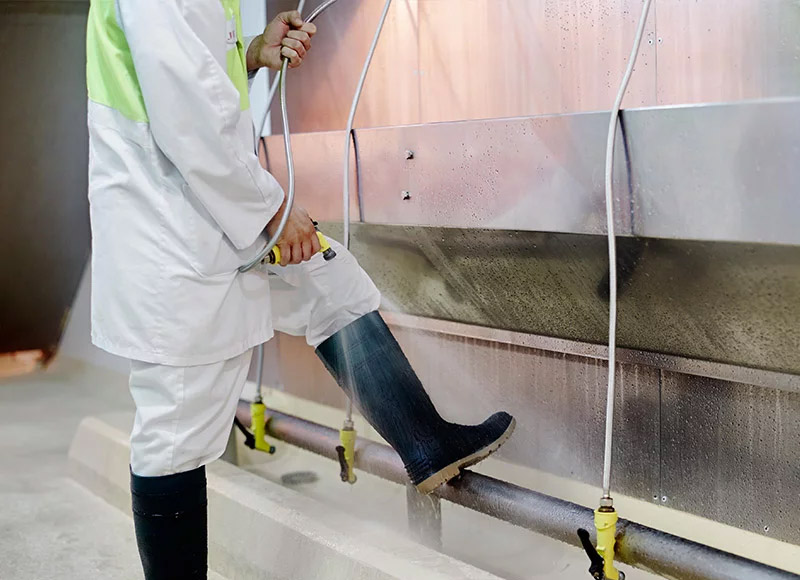 WHAT MAKES MSA DIFFERENT?
MSA was developed from a consumer taste perspective. We started with what consumers liked when eating red meat, and worked back to determine what characteristics contribute to their preference. Over 100,000 consumer taste tests later, we worked out the unique factors that contribute to eating quality.
It turns out there are at least 16 different factors at play, including breed, use of growth hormones (HGP), pH, age, and yes, marbling...though it only contributes to about 20% of the eating quality score. Each factor impacts tenderness, juiciness, flavour and overall liking. Everyone in the supply chain can work to get a better result at every stage, from the paddock to the plate. MSA grades are specific to each cut, so instead of a single grade for an entire carcass, each primal gets its own grade based on cut and intended cooking method.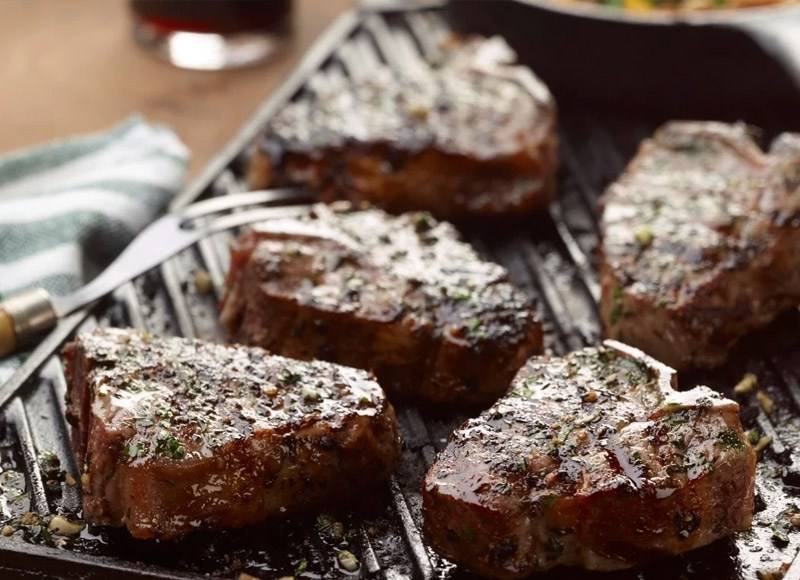 HOW DOES THIS HELP IMPORTERS?
At the end of the day, it's just one less thing to worry about. Taking one more issue off that pile and letting foodservice operators serve grass-fed beef with confidence helps them out. When they buy a cut of Australian grass-fed beef with an eating quality grade, they know this cut will eat according to the quality they selected. Studies have shown that MSA is a more accurate predictor of eating quality than older systems like USDA's prime/select/choice model.
For more information about MSA, click here.